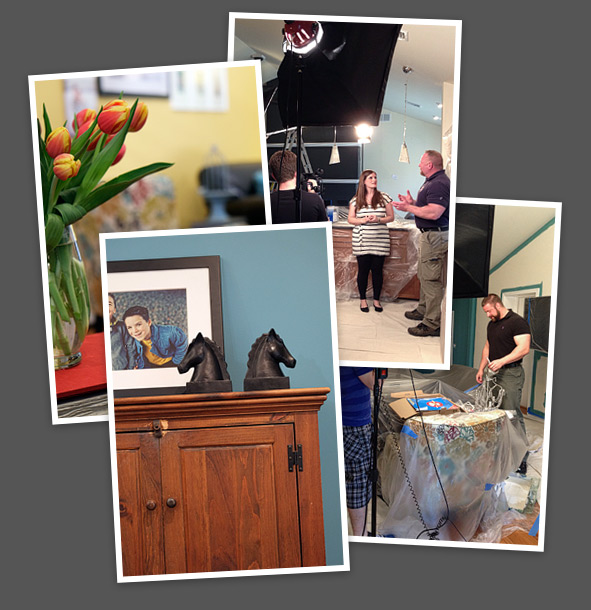 On Roger That!, celebrity designer Roger Hazard and his husband Chris Stout-Hazard tackle well-loved homes that are in need of a boost of style.
Roger is TV's original home stager and designer, known for his work on the Emmy-nominated show Sell This House, Move This House, Sell This House: Extreme on A&E. Traditional home staging uses furniture, paint and accessories to create maximum visual impact and desirability in the home selling process. Hazard found that many of his fans were applying his techniques to homes where they currently live. The show features amazing home transformations and plenty of tips and tricks for viewers who want to "stage and stay."
Packed with design theory, hot color combinations, and projects that you can tackle at home, Roger That! takes you into Roger's thought process as he develops a plan for each home. By carefully studying how people live in their homes and analyzing the colors and styles they gravitate towards, Roger assembles designs that maximize impact without breaking the bank. Combining the furniture and accessories they may already own in unique new ways, while pairing them with bold design choices, Roger and Chris work together to give homeowners the look they've wanted but weren't quite able to obtain on their own.
To learn more about the team behind Roger That!, click over to our Meet The Team page.