The Roger That! team is large and in charge...even if there aren't all that many of us. Here's a little bit of background on the folks you see on camera.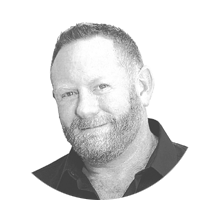 Roger Hazard
Roger Hazard is internationally known as an innovative designer and the star of the first real estate-related show on U.S. television. Roger introduced Americans to the concept of staging, igniting the real estate industry and paving the way for the dozens of real estate-focused shows currently found on cable channels.
While many may know Roger as a designer focused on staging, his education and design career are in fact firmly planted in the worlds of luxury interior design, home renovation, and landscape architecture. Having developed an interest in horticulture and home design as a child, and having first been published for a garden design as a teenager, Roger chose to study landscape architecture at Texas A&M. He returned to his native Houston and founded a successful landscaping firm before being drawn into a the world of home renovations. He partnered with a former classmate who had studied architecture, and together they successfully renovated a number of homes in the Houston area. After a few years, Roger relocated to Atlanta, Georgia to explore a new area and take advantage of a growing housing market. With his sophisticated style, innovative use of furniture and accessories, and eye-catching landscaping, his firm quickly developed a reputation for stunning transformations and bidding wars. Soon, he was fielding offers from potential buyers the moment he had planted his sign in a home's front yard.
Roger worked with clients to not simply implement his style but help express theirs. He would frequently arrive at their doorstep and immediately ask the clients to leave the house for an hour. After dealing with some amount of trepidation on the clients' part - a 250-pound bodybuilder isn't the least intimidating person to come knocking at the door - Roger would assure his clients that this was an opportunity to demonstrate how he could assist them. While the clients were away, Roger would personally rearrange their existing furniture - moving pieces from room to room and rearranging accessories. His clients would return to find a home that - though comprised of all the same possessions - conveyed the style that the homeowners didn't realize they had. Roger explained that this exercise was to demonstrate that he understood the look his clients wanted and knew how to achieve it quickly. He always got the job.
Roger's first show went on to become the only Emmy-nominated program in its category, the highest-rated show among its competition, and one of the longest-running design shows on television. Broadcast internationally and currently running in syndication, Sell This House (together with spin-offs Move This House and Sell This House: Extreme) has inspired numerous copycats and has made Roger one of the most recognizable faces in design.
After twelve years of non-stop travel and filming, Roger stepped away from television in 2012 to focus on new areas of design. Together with his husband, Chris, Roger founded Roger + Chris, a furniture and accessories company that crafts all of its products in the United States. Roger + Chris specializes in custom upholstered furniture, handmade brass lighting, distinctive accessories, and artwork; wallpaper and hardwood furniture lines are currently in development. He is also the Director of Design for kitchen cabinet maker Custom Cupboards, where he has jointly developed Facets, a new technology for applying full-color designs to cabinetry.
And now, Roger is back in front of the camera with the premiere of Roger That!, a show focused on real design issues and innovative projects that homeowners can tackle themselves.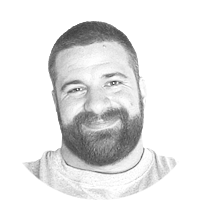 Chris Stout-Hazard
A constant collaborator with Roger, Chris Stout-Hazard leads design for their furniture and home decor company, Roger + Chris, acts as the go-to guy for all technical projects, and balances Roger's rustic style with a modern aesthetic.
On Roger That!, you'll see Chris taking on the many do-it-yourself projects we include in each episode. He will offer easy-to-follow steps for adding style to your home without getting in over your head.
As the person responsible for helping Roger bring his design vision to life, Chris applies his knowledge of lighting, furniture, and home improvement projects to ensure that every home looks terrific.
Roger and Chris are currently remodeling their historic home and documenting the experience. See that and check out their line of Chesterfield sofas made in the USA.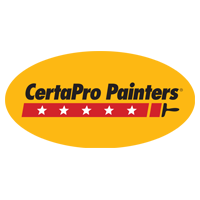 CertaPro Painters
®
In each episode, you will see a paint crew wearing distinctive gold shirts. CertaPro Painters® handles the detailed paint work required by every one of Roger's color schemes. They're here to deliver exacting results for our homeowners. After all, we want our homeowners to enjoy their homes for years to come; a professional paint job makes all the difference.
Roger has been working with CertaPro Painters for many years. After miserable painting experiences on his previous shows - either trying to paint himself in between filming scenes or failing to find reliable local painters - Roger latched on to CertaPro Painters. The dependable, professional CertaPro Painters teams helped his transformations go so smoothly that he required CertaPro Painters on all future episodes of his shows.
Roger doesn't just rely on CertaPro Painters for TV projects. They have now painted two of Roger and Chris' homes - including the entire interior and exterior of their historic home, The Grey House. And CertaPro Painters was the first company to call when Roger's elderly parents moved into a new home - he knew that they would receive courteous treatment and be thrilled with the results.
Founded in 1991, CertaPro Painters brings over two decades of knowledge and experience to Roger That! With more than 350 locations worldwide, CertaPro Painters provides a customer-driven painting experience for both residential and commercial properties that is unparalleled in the industry. The company's stellar service and proven business system have made CertaPro North America's Most Referred Painting Company®. For more information, visit www.certapro.com. Because Painting is Personal®.